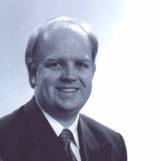 Rob Churchward was born in South Africa in 1962. After 2 years national service in the South African Army, he went on to qualify as a Chartered Company Secretary, and in 1985 joined BTR Dunlop as an Internal Auditor, covering all audit functions throughout the group.
In 1987, Rob moved to Tanker Services Ltd, a leading South African road transport company, as Administration and Financial Manager. There he managed the Finance and Admin departments, and had regular contact with key customers and Government agencies to improve cash management.
He then joined Dorbyl Marine, a specialist manufacturer of luxury yachts, ships and oil platforms in 1991 as the Major Projects Accountant. One of the most noteworthy initiatives, which he was responsible for, was the financial control of the "Columbia" project, the building of three container vessels, worth some £40 million and employing over 3,000 people in the yard.
Leaving South Africa behind, Rob moved to the UK in 1993 and qualified as a Chartered Management Accountant. During this period he was Head of Financial Accounting for the British Rail division responsible for track infrastructure maintenance in the south-east. He subsequently joined Constructor (a former Electrolux company), as Commercial & Finance Director. His track-record there included increased margins, the establishment of a product-training culture which led to improved customer service – and a saving of £300k pa - and led negotiations with key customers, resulting in £2.2m of orders within only 12 months.
In 1999, Rob decided to join the dotcom revolution, becoming Chief Finance Officer (CFO) and Head of Fraud Prevention for bol.com, a leading Internet media and entertainment shop. Wholly owned by Bertelsmann, one of the world's biggest media companies, working at bol.com allowed Rob to combine an entrepreneurial "dotcom spirit" with all the business practices of a traditional company. Rob has overseen the company through its start-up phase, and it's expansion into new product categories (music, film, games and software) in addition to the core product (books). Rob established a positive margin trend, and ensured that the staff all understood the "value for money" concept. He developed financial controls, including budgeting, forecasts and audit processes, and terminated or renegotiated a number of under-performing marketing deals.
Capitalising on his knowledge and expertise in shared and outsourced services, Rob has recently founded The Finance Function Ltd. This company will provide a professional outsourced finance function and financial director service for the small to medium sized company.
Rob is a qualified pilot having completed his initial flight training in 2000 at RAF Halton Flying Club. He holds a Night and IMC rating. In addition to this he qualified as a Bush Pilot in 2008 in preparation for a trip around Namibia, Zambia, Botswana and South Africa in July 2009.
Rob Churchward in a nutshell:
· Proactive, profit driven CFO with international and domestic B2B, B2C and change management experience.
· New media and "traditional" industry background.
· Proven track record of identifying opportunities and building effective teams to deliver results in a competitive environment.
· Adapts to ever changing situations to get the job done on time and within budget.
Rob can be contacted for comment on Internet fraud, control measures in start –up companies, shared and outsourced services.